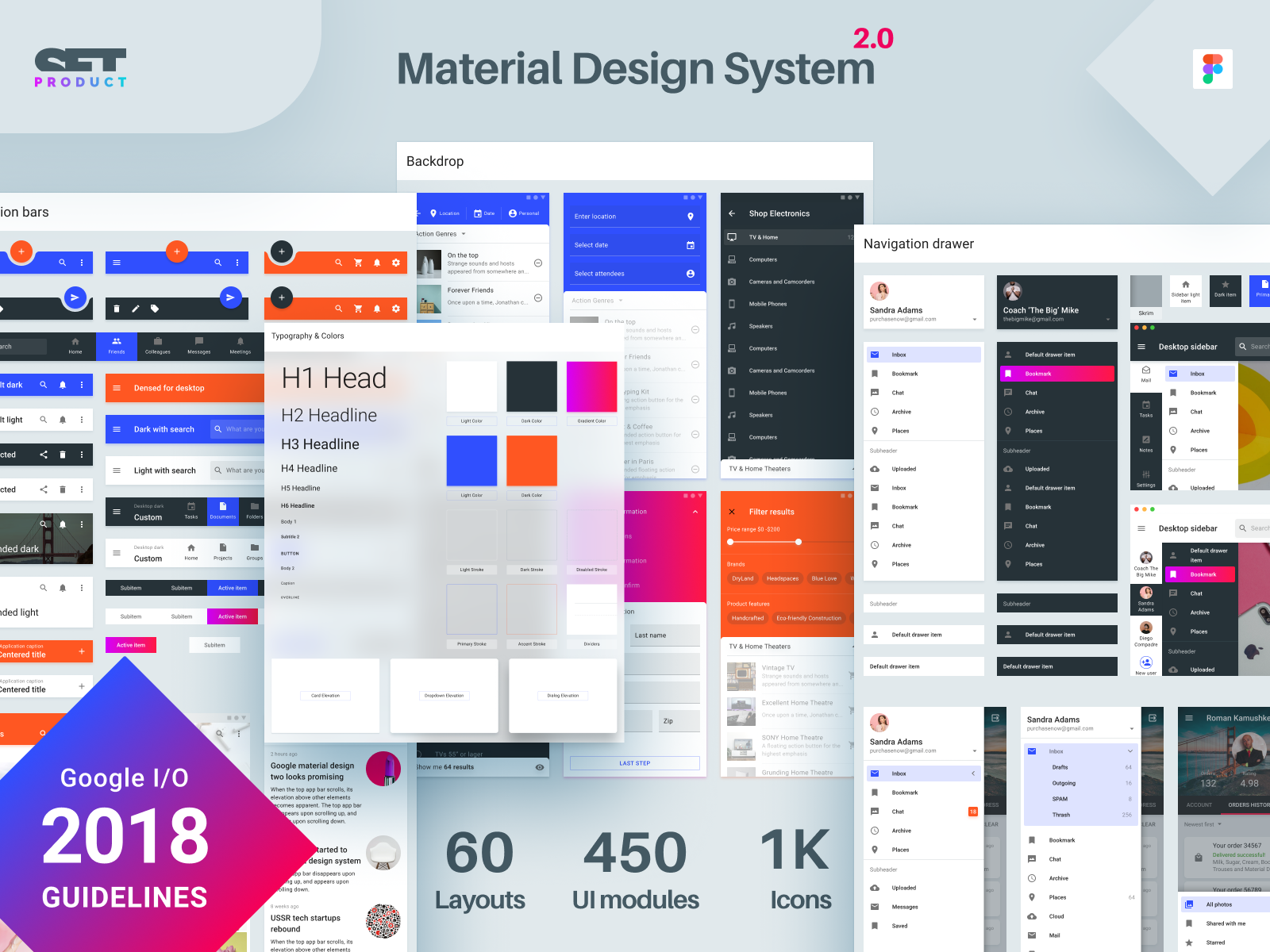 Hi, community! So happy to announce updated Material UI Figma 2.0. Your ultimate timesaving design system for Figma, 100% made by components. Contains latest guidelines & UI widgets recently declared at Google 2018 I/O. Resizable & Constrained. Every template linked with master components - customize whole design system within a few clicks.
What's included? 450 UI components, 60 app templates, 1000+ material icons pack.
Bottom app bar (with inserted FAB), New material drawer, Backdrops, Stroked inputs, Updated typography and more... Every new material design spec is considered with attention in this system.
You can preview components here: http://setproduct.com/material/components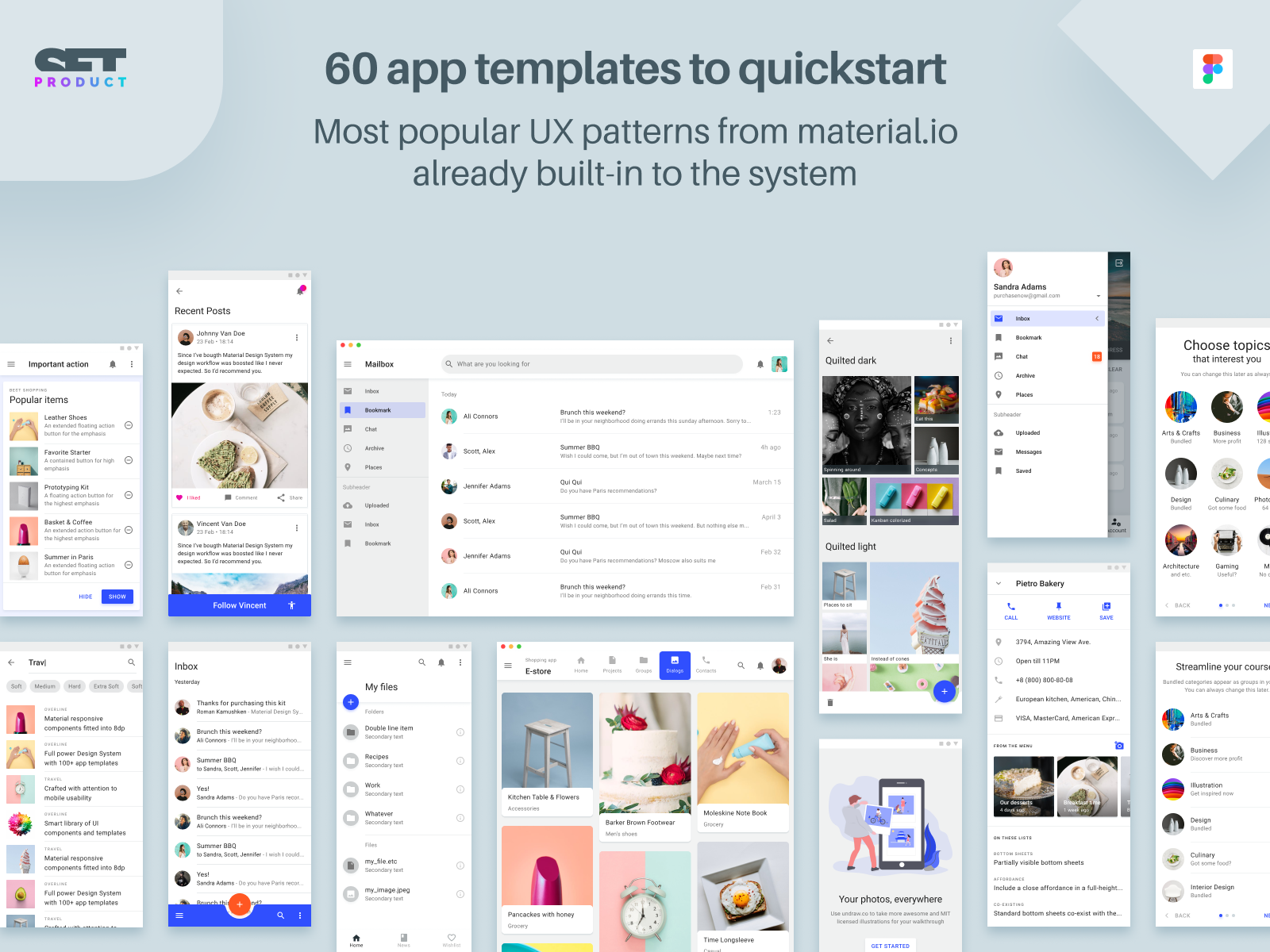 And if you like to scroll down, please take look at this LOOONG preview :)


Thanks for watching!