almost 4 years ago from Giel Cobben, Designer at Mollie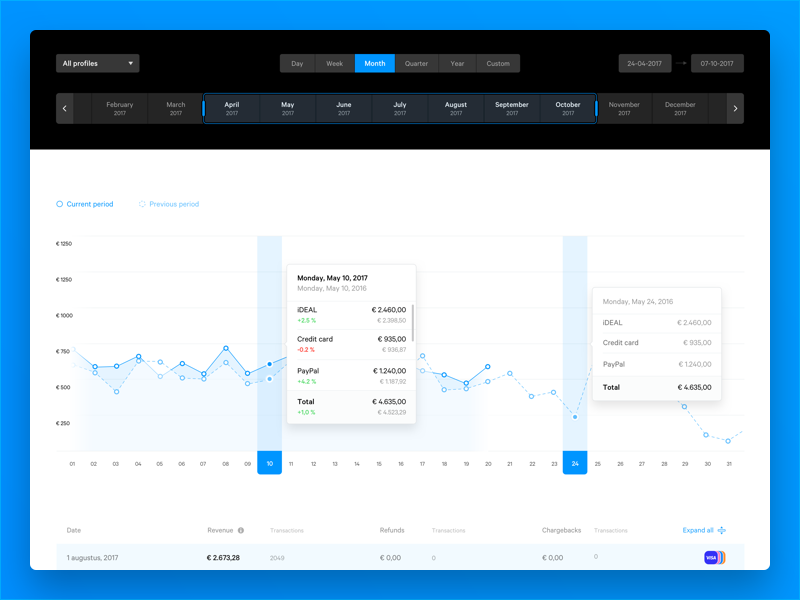 At Mollie we have always been passionate about making clever payment products that are easy to use, simple to implement, and flexible enough to be used by everyone. We wanted to add even more value for merchants who want to stay on top of their business' performance, without the need to invest in custom accounting software. That's why we've launched a new version of Statistics.
Read more about statistics on our Blog. Let me know what you think!
Giel