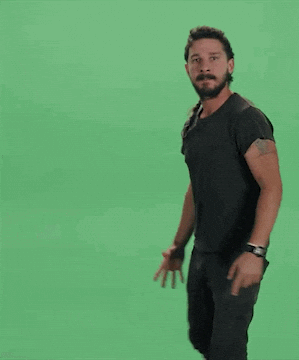 Nah, JUST GO TO SCHOOL.

I don't understand this whole circlejerk of "Make things on your own with no knowledge".

You are FAR better off learning how to think creatively, and producing work under the guidance of someone who already understands the things you are trying to do. There is not better way to work than to have someone giving you thoughtful, immediate feedback.

Yeah, let's wait to reach our potential by signing up and Maybe getting into to a Good school. Sure, signup - but they should still Just fucking do it.

I don't understand the whole circlejerk of "I'll wait until somebody else does it for me" ie school/work.

From what I've seen, in terms of portfolio and ability to execute in the real world, I'm not sure this is great advice. While I'm sure there are great schools, I've not seen many great candidates who went to school for design. At least not in the UX and UI world

I thought it would be another Ira Glass motion graphic.

Good Job Shia! You just made everyone fired up to do something! lol

Awesome. Just awesome.

Seems very much in the style of one of the recent Apple keynote videos. Same person, or just heavily inspired by I wonder?