almost 8 years ago from Adam Wintle, Experienced Product Manager and Maker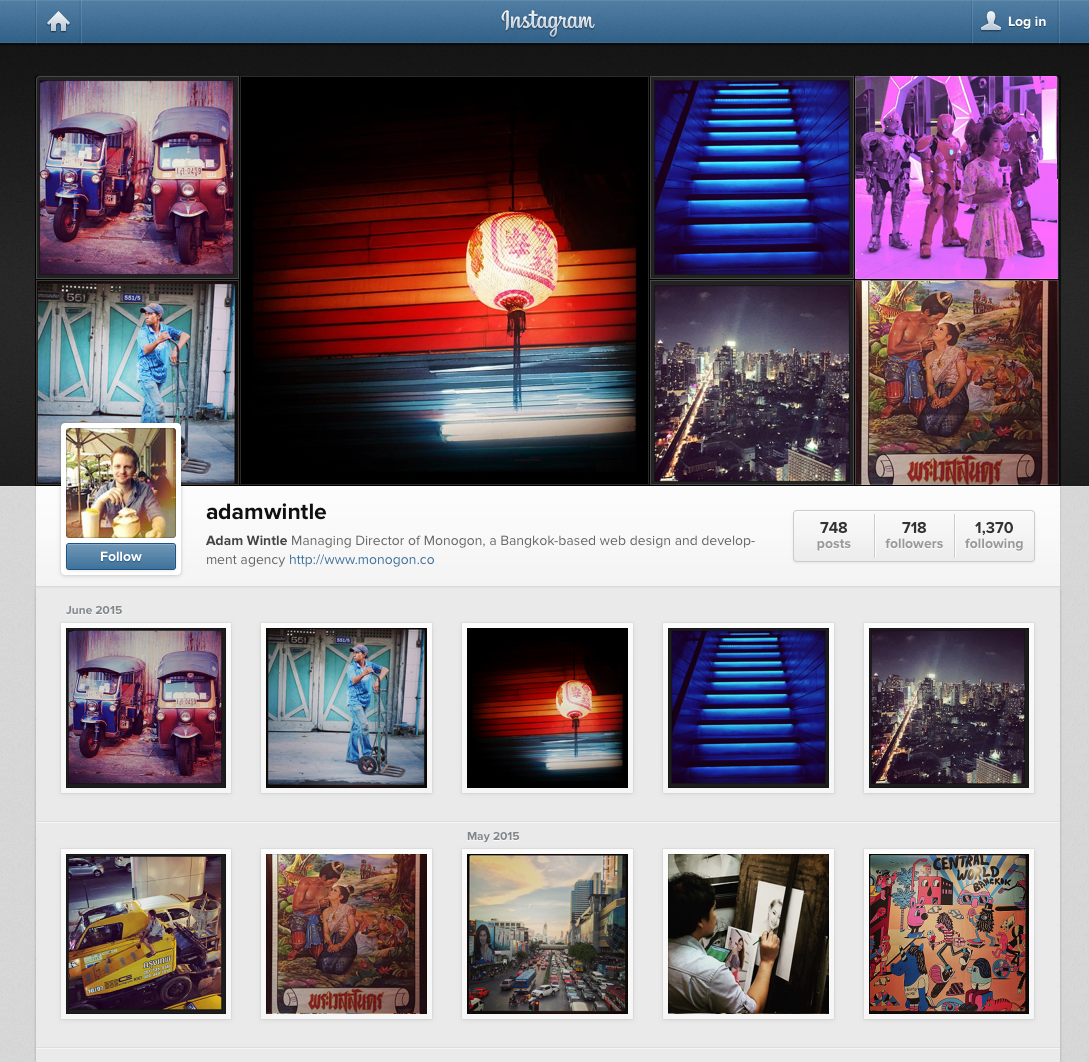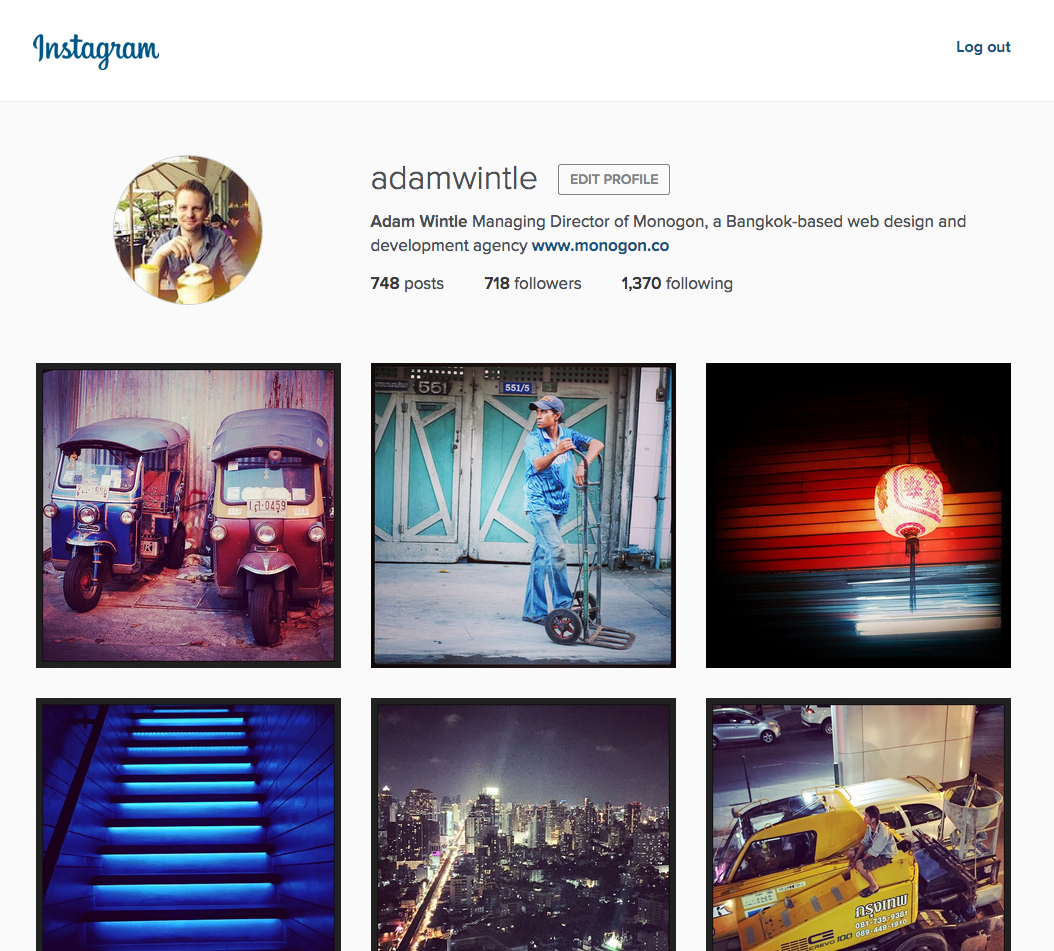 Not a huge fan of the profile header. The the grid feels lost and the typography blurs together from lack of contrast.

How does the typography blur together form lack of contrast?

I think it's because there's little difference in the weights, colors, and size. And everything's all grouped together so there's less hierarchy.

I was little skeptical at first of the criticism of the type but once I opened a tab to an actual profile, I could see it.

My principle on type contrast is:

high contrast for human-created text

lower contrast for interface-created text

They respect this here but I think the lower contrast is too low, still.

I definitely prefer the old top with lots of photos. It quickly gave the whole page much more personality.

I wonder what they are trying to solve for? What goals does the new design solve for that the current design doesn't?

Everyone has design tastes, however, it's best to understand the why and then comment on design taste alignment.

So tired of these "minimal" redesigns. So sterile and boring.

Are brands scared of having a personality? Scared of offending even the smallest group?

Agreed, and it's a little dispiriting the praise this is getting from some. Modern design does not mean whitewashing everything, it's ok to show some character, in fact it can really improve a design.

Having colour, type, graphics and sound on a page can help expose the identity of a brand.

But I don't think it's as straight forward as 'putting more on the page'...

If Instagram are leveraging popular new patterns that are found elsewhere, that's fine.

I think brands are a construct in the consumers mind. They are made up of many things, not just web Ui.

Maybe Instagram doesn't need to sustain their chunky, skeunirphic design anymore, now that they're a household name :)

A brand is a lot like real estate property. Everything it puts out in the world, every addition it makes, can either either improve or hurt it's equity.

When there are disconnects, it hurts that brand's equity. You wouldn't want a Tuscan-style house with Zen garden in the courtyard.

Disconnects like this often confuse users. They're forced to relearn and reinterpret how this now fits within their brand. They start making comparisons and consider alternatives.

Gradual evolution of brand is commonplace and expected but this is a drastic change is a sterile direction for an otherwise fun, personable and approachable brand.

I like the new Instagram pages quite a bit (though I'm not sure about the header) but they are VERY similar to VSCO's online portfolio pages.

People actually use instagram on the web? :/

I do all the time.

Most of the app's core features are available on the web, including browsing, following, liking, and commenting. I typically only get to photos from articles or other social media (i.e. Facebook) and click out immediately after checking it out.

It's also the easiest way to download/borrow high(er) res photos. Better than phone screenshots methinks. ᕕ( ᐛ )ᕗ

It's nice and tidy but I must say it feels entirely devoid of any character and a little like someone's accidentally deployed a prototype rather than a finished product.

That said, as Carlos Montoya pointed out above, it's kind of tricky knowing what else to say about it really as I've no idea what the goal of binning their fairly distinctive look and feel for something this plain.

Prefer the old one personally, has a lot more character. New one is pretty drab. Bigger images are nice though.

Nice to see a sleeker design. Though I like the collage grid header in the original version.

The original Flickr design is more inspiring than this.

I think the experience of looking at the images is much better. Like that the site is responsive but wish they would go for a bigger break-point.

Not to sound "Googlish" but it's performing faster for me with the new minimal design. I like embellishment when done right but with the constant throttling I've been subjected to by my ISP for the last four months ( ;_;), this refresh is welcomed.

Hate that the design is leaning towards the Facebook brand though but overall, good stuff!

Personally I prefer the old design. Probably need a redesign in this direction (a little more flat and clean) but the new design doesn't convince me.

The brand of Instagram is you!

Theres some A/B testing going on because I can't see it yet.

Nice catch in the wild! I strongly prefer the header to the new minimal version, however wondering if the images are too big. Would also be cool to possibly show likes in a nice way without having to hover to reveal hidden content.

I've never been a fan of the photo collage cover photo because I don't see a reason to duplicate the content.

re: duplicate the content Exactly. I always was annoyed by the collage header. New one is much better in my opinion. Feels nicer and you can see the photos better.